Executive Vice-chairperson and Vice-chairperson
HOME > Organization and Management > Executive Vice-chairperson and Vice-chairperson
The Chairperson can appoint up to 25 vice-chairpersons, including the executive vice-chairperson, taking regional and professional representation into account.
The executive vice-chairperson is the acting chairperson of the Council and assumes the role of chairperson for the Executive and Central Committees.
Other vice-chairpersons represent the 17 cities and provinces of South Korea, 5 North Korean provinces, overseas provincial assemblies (Japan, China, ASEAN, Americas, Europe) and women.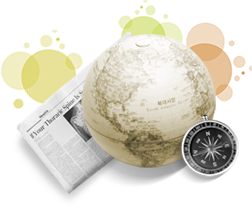 Profile of the Executive Vice-chairperson of the National Unification Advisory
Council (NUAC)
Career
2015 - 2016

Member of the 70th Anniversary of Independence Commemoration


Preparation Committee

2014 - 2016

Member of the Public Service Evaluation Committee

2014 - 2016

Chief of the Politics Law System Subcommittee under the Unification


Preparatory Committee

2013

Head of The Korean Political Science Association

2013 - 2016

Chief of the Public Policy Laboratory, Korea University

2012 - 2015

Representative of KAURINU

2010 - 2015

Head of the Korea Policy Research Center

2009 - 2016

Member of 14-17th National Unification Advisory Council

2008 - 2016

Policy Advisor of Ministry of Unification

2008

Head of The Korean Association of North Korean Studies

2006 - 2010

Dean of the Graduate School of Public Administration, Korea University

1999 - Pres.

Professor of Dept. of North Korean Studies at Korea University

1991 - 1999

Researcher of the Korea Institute for National Unification
Survey On Satisfaction
★ How much are you satisfied with the information you have reviewed?